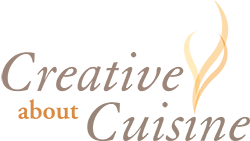 With over 20 years experience in the catering industry, I am well placed to help with menu development, new product development, teaching, mentoring, kitchen design, Therefore I would like to help support members of Dorset Food & Drink.

Russell has achieved a number of accolades over the years including a Michelin star which he held for five years, 3 AA rosettes held for 8 years and a score of 5 in the Good Food Guide, all awarded during the last twelve years spent running his own restaurant, Sienna, in Dorchester. During this period, my role grew to include various consultancy projects for food producers, suppliers and local government.

The aim with all his consultancy roles is to build a long-term relationship that is about helping you to achieve your goals.

I've also built up an invaluable list of contacts that include regional and national food suppliers, equipment suppliers, wine and beverage specialists, interior designers, videographers, web designers and marketing specialists, all of whom can add to the value of the consultancy service.

Having owned & run a highly successful restaurant for many years, I can focus on the complete picture, being fully aware from my own experiences of the relationship between all sides of a catering business.

I've also been responsible for the PR, social media and photography for Sienna over the last few years. Again, this knowledge along with a strong contacts list can be a valuable part of the consultancy process.


For more information on the consultancy packages available to our members please contact either us or Russell direct .